These pictures have been contributed by guitar's current owners who loves inlaystickers!
From beginners to seasoned professionals, we offer a venue to share.
Please make it reference of your shopping or just browse.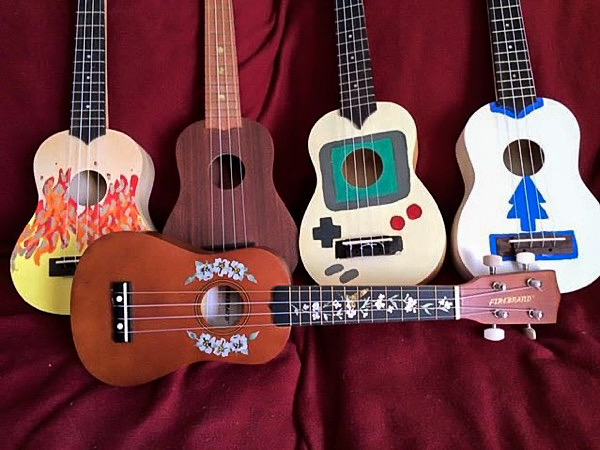 ■Comments
The inlay looks great, of course! I have a similar, and used that coloring because my mother left me a lot of mother of pearl jewelry
Products:
Fret: Tree of Life w/Hummingbird - Fret Markers for Ukuleles
Soundhole: Hibiscus Flowers
■Store manager
Thank you for your picture.
All the ukus look great!
Love them!!